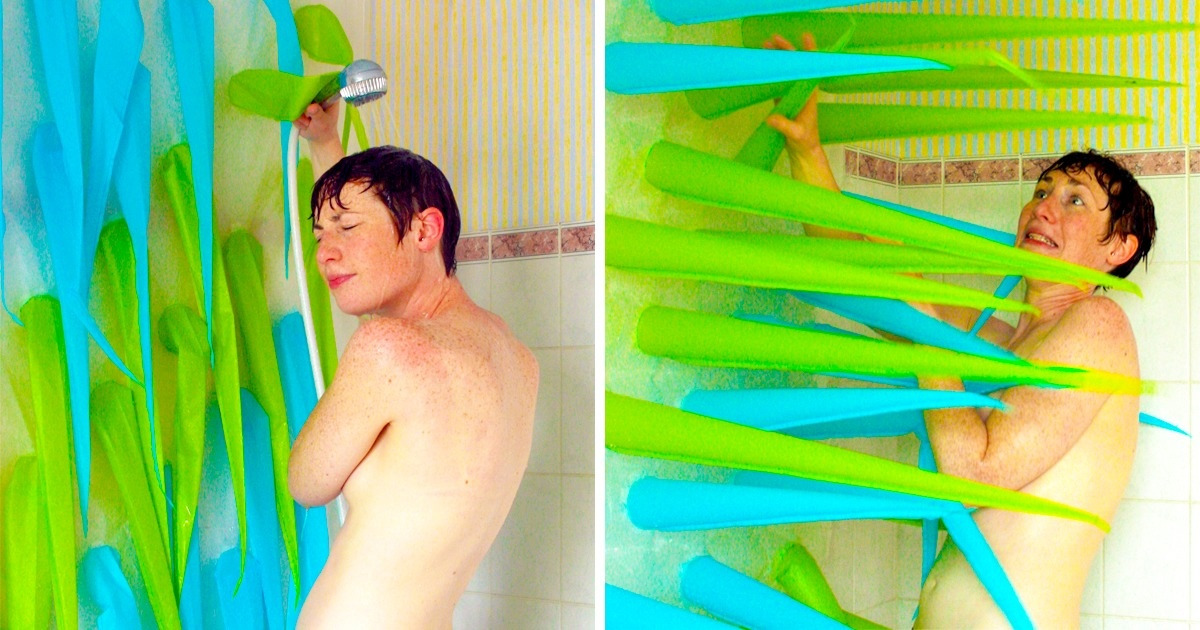 Scientists never cease to amaze us with inventions that fascinate and cause the desire to have them right now.
Bright Side found 17 ingenious innovations that are already in stores or will be there soon.
17. Levitating Desk Lamp
© flyte
Flyte is a wireless light bulb floating in the air above a small wooden base in which magnets are embedded. This lamp is already actively used because it takes surprisingly little energy: if it's on for 6 hours per day, the lamp can work for as long as 22 years.
16. "Smart" Jacket With Built-In Heater
© flexwarm
The Flexwarm jacket has special heating elements built in the back, chest, and wrist areas. With the help of special sensors, you can adjust the heat output in accordance with your wishes. A useful discovery that will be appreciated not only by active sports fans.
15. Surface Sterilizer
© verilux
The Kitchen Sanitizing Wand device uses UV rays to destroy up to 99% of harmful bacteria and microorganisms from any solid non-porous surface. It seems that the dream of all housewives has come true: now the kitchen will shine with purity and cleanliness.
14. 3-Sided Flip Phone
© idkul
Three interconnected screens in one cell phone can work in various modes, even if you use different apps simultaneously. The keyboard is located on the back of one of the folding elements. Advanced users hope that the project's production is launched as soon as possible.
13. Pilot Wireless Headphone Translators
© waverlylabs
As soon as you insert these tiny headphones into your ears, it starts automatic translation to the language chosen in settings. And all this without connecting to the Web. So today your travels become even more easy and interesting.
12. 2-in-1: Rollers and Skateboard
© hammacher
Unlike normal skateboards, Sidewinding Circular Skates allow you to freely control your legs and turn. The skateboard has 2 wheels 25 cm (9.8″) in diameter and comfortable platforms for your feet. It's not only teenagers who will be happy with this invention. It already exists!
11. Port Solar Charger
© xd-design
Port is a compact portable battery that charges your phone using solar energy. All you need to do is attach it to any window in the house, car, or plane with a special suction cup. You may check yourself how convenient it is.
10. Aqua Treadmill
© water-walker.jp
Water Walker & Spa looks like a huge bathtub and has a moving surface at the bottom for walking or running. It's the perfect machine for those recovering from an injury as it reduces the amount of pressure put on the body during cardio. It helps to strengthen the muscles and burn excess fat through aerobic exercises. Water Walker also functions as an amazing spa bath, so you can relax after your workout.
9. Cell Phone and Bluetooth Headset in One Device
© mojorno
Finally, someone managed to combine a Bluetooth headset and cell phone in one device. When you squeeze the phone from the sides, a headphone that is to be inserted into the ear protrudes from the middle of it. It's a pity that the project called Kambala is still at the idea stage.
8. Scanner Determining Food Composition
© tellspec
TellSpec was invented and released for those who want to quickly and accurately know the composition of a dish. It scans the products, then sends a list of ingredients and information about the nutritional value to a special phone application. Now you don't need to worry about the safety of the products you eat.
7. Incredibly Flexible Smartphone
© getportals
Portal is a super flexible smartphone that's not afraid of falling and can be plunged into water to a depth of 10 meters (32.8′). At the same time, it easily turns into a gadget that's attached to the wrist, and it can act as a fitness tracker and smart watch. Manufacturers promise to release the device in the near future.
6. Portable Copy & Paste Tool
© yankodesign
Copy & Paste allows you to scan and print images anywhere and on anything. Simply push the button and scan the object, and then the image can be transferred to any surface using ink. For the moment this is only a concept, but when this device is released, there will be a long line to buy it.
5. Cell Phone With the Clearest Weather Forecast
© yankodesign
Window Phone can show the weather clearly and realistically: it simply changes the appearance of the screen. Now we just need to wait for the concept to be implemented.
4. Electronic Sensor Pen
© otmtech
Using the Phree pen, you can write anything anywhere. It really works: all the symbols written on any surface will be digitized and sent to a smartphone or computer. It's an indispensable thing if you need to write something down urgently and have neither a phone nor paper at hand.
3. MIITO — Kettle of the Future
© MIITO
© MIITO
MIITO is an incredible device that lets you heat any liquid you want directly in a cup, bowl, or any other vessel. You heat exactly the amount of liquid you need, wasting less energy and time.
2. Portable toaster
© Touchstone Pictures, © Spyglass Entertainment
There actually is a concept of a knife that could be heated enough to toast a slice of bread. You could take this time-saving, easy-to-clean gadget anywhere and not spend a ton on toast in hotels. It would be really cool if it looked like this lightsaber from The Hitchhiker's Guide To The Galaxy, but reality is slightly more boring.
© Yanko Design
1. Water saving shower curtain
© Elisabeth Buecher,
"Spiky" is a shower curtin, made by Elisabeth Buecher, after seveal minutes of you showering it relieses plastic spikes, that are making you stop. This is a fun and important invention, as it makes you use less water and save the envoirmen one shower at a time.
Preview photo credit Elisabeth Buecher