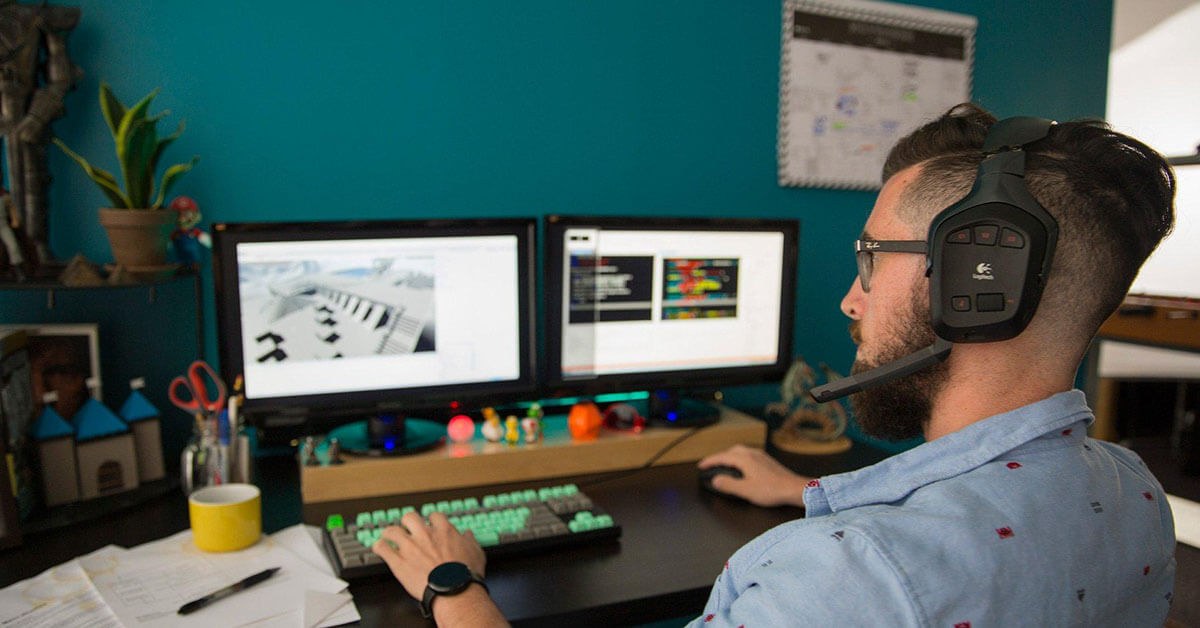 Degree Overview
Some people see games from the inside out – from the mechanics and levels, to the experiences that make people want to play for hours on end. If you've ever dreamed of becoming a game designer, and are as passionate about the craft as you are about the end creation – you're not alone.
The Game Design bachelor of science program, designed to enhance your ability to work in a game studio environment, is comprised of high-level game design and production courses that will take you deep into the game development pipeline. You'll cover key industry concepts influencing both systems and level designs that will prepare you to prototype and evaluate your game projects.
Ready to take the next step?
You can call 800.226.7625, chat with us, or click one of the links below to get in touch with our admissions department.
Jump To
Course Highlights
Game Mechanics – In this course, students learn how pacing and thematic structures incorporate conflict resolution and generate a plausible challenge and reward system.
Game Balancing ‐ Students learn how to use level-design and gameplay-design fundamentals to create levels that capitalize on the strengths of their own designs while also learning about communicating to the player through a user interface.
Components
LoJack – Theft Prevention 3-yr Subscription
Microsoft Office 365
iPad 7th Gen 32gb WiFi (Online Only)
Microsoft Project Pro (Download) (WIN)
Microsoft Visio Pro (Download) (WIN)
HP Reverb VR headset
MSI GE Raider Laptop
MSI 3-yr Warranty
MSI Air Gaming Backpack
Pricing and package specifications are subject to change. Some Project LaunchBox™ components are distributed during students' second year; some Project LaunchBox™ components are downloadable items.
Visit our Resources section to download helpful documents, like our Family Guide, information about Career Development, our full catalog, and more.
To create a custom estimate of your tuition and costs, visit our Net Price Calculator.
Real-World Experience
Full Sail's relationships in the world of entertainment and media have led to a variety of unique opportunities for students.
The Full Sail Advantage
Full Sail has a different approach to education, and the way we do things has multiple benefits to our students.
Alumni Success
We're proud of our global network of accomplished graduates, and the way they give back to students.
Whether you're ready to apply or want to request more information about how to get started on your Full Sail University journey, our Admissions section has details on application requirements, tuition, and scholarships.