Celebrate everyone's artistic journey.
Donate
We are a studio-based collective in San Francisco that partners with people with developmental disabilities to celebrate and nurture the creative potential in all of us.
Be an Artist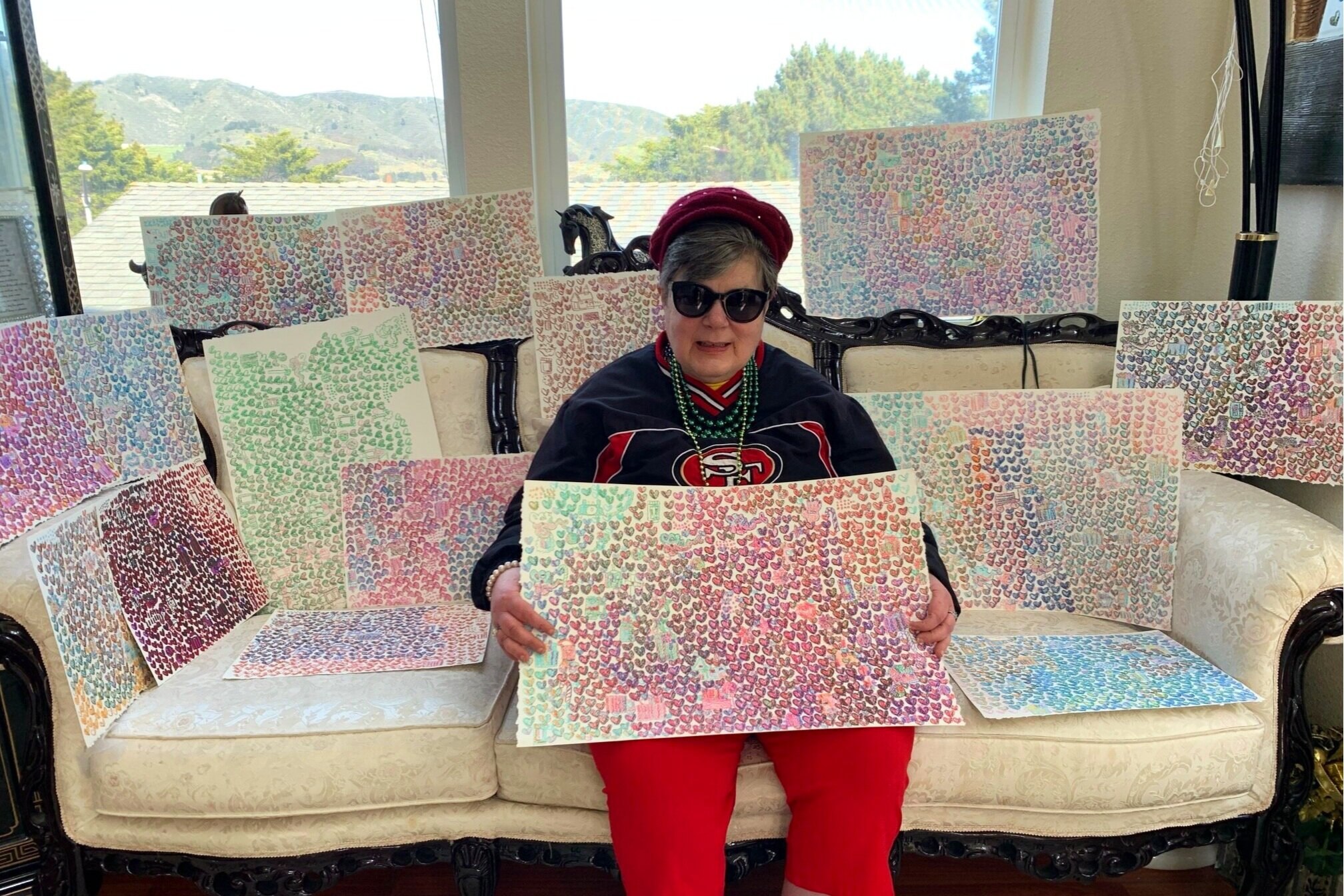 Artists like Cheryle Rutledge
are still creating at home.
Support our programs today.
Black Disabled Lives Matter
Pick up our limited-edition print featuring ASL lettering by Laron Bickerstaff. Proceeds support the artist, CE, and our friends at Rafiki Coalition.
Shop
Original Art
Products
Shop by Artist
CAKE TAXI
Guest curators Jordan Stein and Lindsey White offer a solo exhibition of dessert-themed works by Camille Holvoet, opening on April 28.
Learn More
Have an idea for a special project or collaboration?
Say Hello