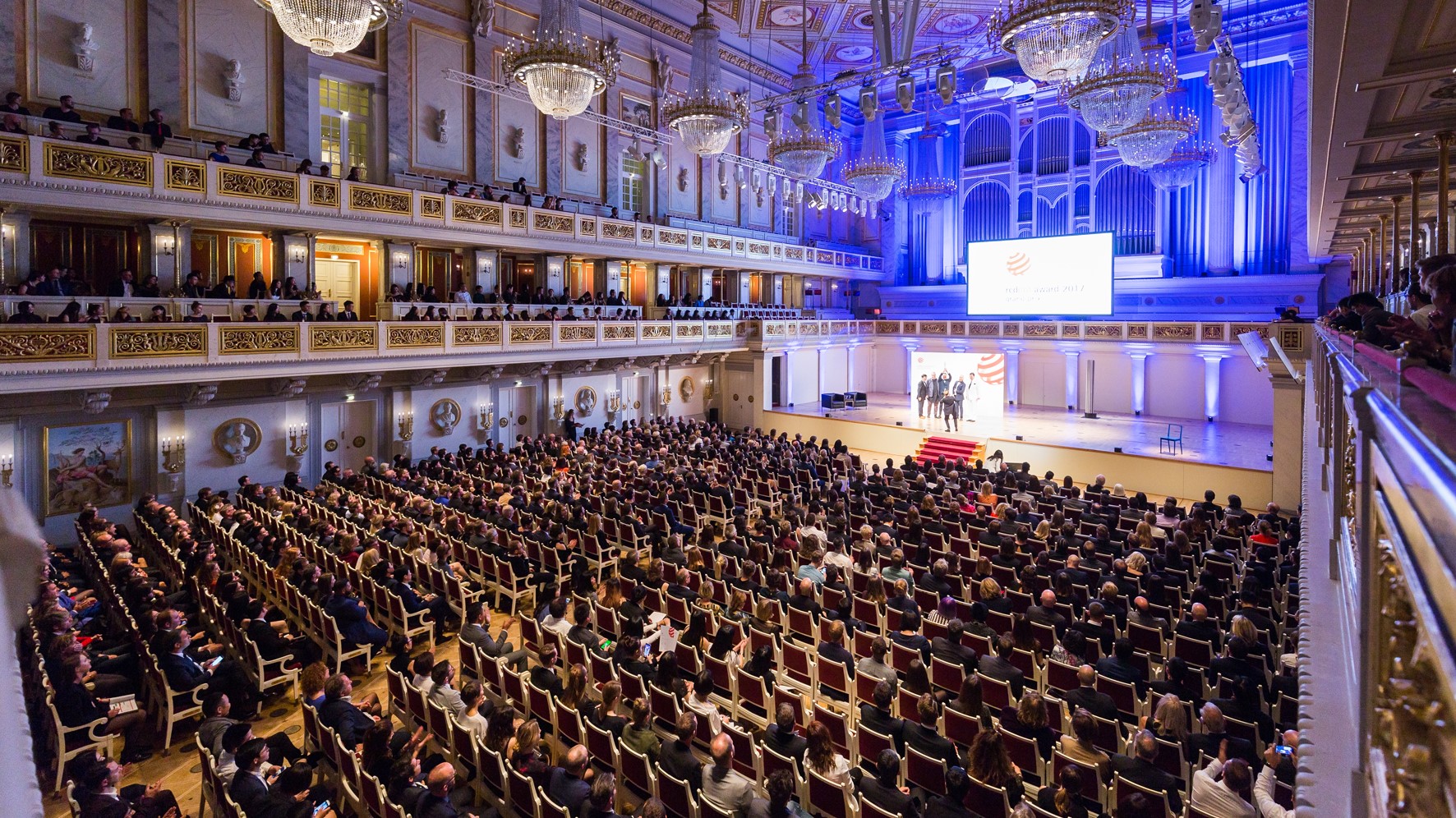 Nederland wint dit jaar 24 Red Dot Awards (edit: 25), twee minder dan vorig jaar. Bureaus Cheil Amsterdam en OMA winnen een Best of the Best met hun ontwerpen, respectievelijk met werk voor Samsung (Samsung Smart Suit) en Hyundai (Genesis Gangnam).
Philips valt vier maal in de prijzen en Kraftwerk Linked by Isobar drie maal, waarvan twee maal met The Bar (Diageo). Daarnaast mogen eind oktober ook Cheil Amsterdam, Dept, Momkai en d-file design studio meer awards ophalen.
 
Grand Prix
De Red Dot Award is een internationale prijs voor design die jaarlijks wordt uitgereikt door het Design Zentrum Nordrhein Westfalen in Essen. Dit jaar waren er meer dan 8600 inzendingen uit 45 landen. Hieruit selecteerde de jury de winnaars  in 17 categorieën. 8,2% van de inzendingen komt in aanmerking voor een Red Dot award.  In elke categorie kan bovendien een Best of the Best worden uitgereikt. Hiervoor komen dit jaar 58 inzendingen in aanmerkingen.
Daarnaast kent de jury ook nog een aantal Grand Prix uit. Dit jaar zijn dat er slechts zeven. De awards worden op vrijdag 26 oktober uitgereikt in het Konzerthaus in Berlijn.
De Nederlandse winnaars: Best of the Best
Samsung Smart Suit
Categorie: Advertising
Bureau: Cheil Amsterdam
Hyundai Genesis Gangnam
Categorie: Retail design
Bureau: OMA
Ontwerper: Joohyung Jeon
Red Dots
Philips Hue (Philips Lighting, Philips Lighting)
In-Traffic Reply (Samsung Electronics Benelux, Cheil Amsterdam)
Theater Rotterdam by Vruchtvlees (Theater Rotterdam, Vruchtvlees)
EdelWise (Edel Amsterdam, Das Buro)
Intellivue X3 UI (Philips, Philips Design)
IntelliSpace Genomics (Philips, Philips Design)
Mobile Obstetrics Monitoring (Philips, Philips Design)
Mashrooi (Dubai Land Department, CleverFranke)
Porsche 24 (Pon's Automobielhandel, Krafwerk linked by Isobar)
The Bar  (Diageo, Kraftwerk linked by Isobar) 2x
Momkai Portfolio (Momkai, Momkai)
De Correspondent Dankboek (De Correspondent, Momkai)
Poki company website (Poki, Poki)
Kempen (Kempen, Dept)
100 years of Mondriaan (Gemeentemuseum Den Haag, Dept)
Seepje (Seepje, Flex Design)
AH kitchen salt (Albert Heijn, Milford)
Vanitas (D.O.H., d-file design studio)
Paper Brains exhibition (Book and Manuscript Studies, d-fle design studio)
Strictly personal (Dennebos Flooring, Heine Warnecke Design GmbH)
The Journey (KLM, Born05)
ComBi-line, koffiemachine voor grote hoeveelheden (Animo)
premium
Word lid voor € 1,-
Om dit artikel te kunnen lezen, moet je lid zijn van Adformatie. 15.000 vakgenoten gingen jou al voor! Meld je ook aan en betaal € 1,- voor de 1e maand.
Ja, ik wil lid worden

Source