Women, teenagers and girls of all ages love fashion. When we are younger, we look at the women around us – how our mothers, older sisters and aunts dress, and we can't wait to try on their high heels, makeup, perfume and pretty clothes. But you don't need to pay a fortune to look fantastic − you just need to know where to shop and how to find those affordable outfit ideas.
Modella Clothing offers a broad range of fashion options for women of all ages. This post features some cool, affordable outfit ideas that are available online.
[Tweet "Super cool affordable outfit ideas"]
Fashion denim dresses
Tanee Clothing offers a fantastic range of on-trend fashion at very affordable prices. This Which Way Daisy Dress in summer denim (full price $55) is super cute and can be worn back to front – so you get two looks for the price of one!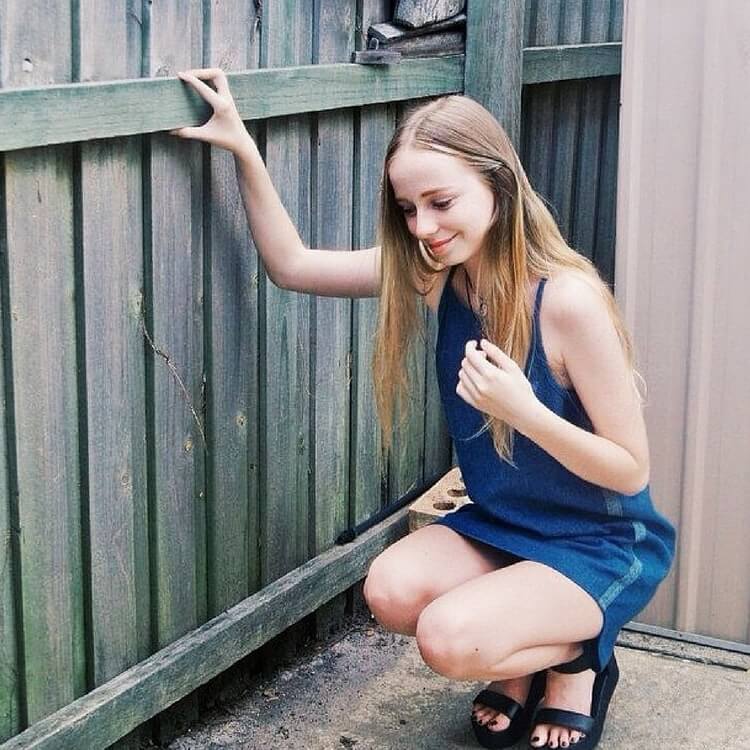 Teenage fashion blogger Emma Gibson rocks the Tanee Clothing Denim Slip Dress. Read our previous post for more great styling ideas from Emma as she shows off her Tanee outfits.
Looking for other affordable denim dress ideas? This Mia Clothing stone wash dress is super cool and priced well under $50! It's perfect for the beach or casual weekend wear.
On-trend styling ideas
Mix and match styling is a fantastic way to make your  wardrobe go further. Tanee Clothing Pleat Shorts and Piping Hot Skirt are great basics to build the perfect casual summer wardrobe. Team both with the Tanee Denim Edge Top for a fun, stylish look.
Swap the denim top with this adorable Tanee Check It Out Top – the straps are adjustable, and the shirred bodice creates the perfect fit every time, with a price tag of under $40.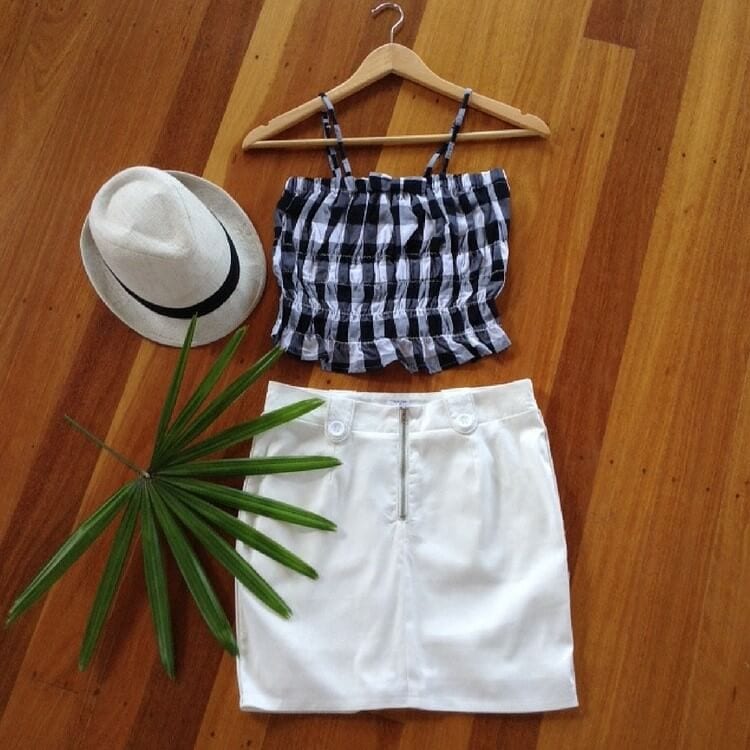 [Tweet "Super cool affordable outfit ideas"]
One of the most versatile Tanee Clothing pieces for your wardrobe is the Tanee White ZigZag Top.  This crop length top is perfect to pair with the Denin Pleat Shorts or Piping Hot Black and White Shorts.
Fashion blogger, Kate Nutting,  from Pretty Dresses in the Laundry shows off her individual style by dressing up the Tanee Zigzag Top with a classic black and white skirt. Read more about Kate Nutting and her soaring popularity on social media.
Dressing it up in style
What about those occasions when your need to make a good first impression? It could be a first job interview, work experience or an official school event or ceremony. A selection of brands that offer stylish dressier options include the Delilah Label, Striking Clothing, Rosebullet and Mia Clothing.  Mix and match the Mia Clothing Black Wrap Skirt with this very pretty Striking top. Or how pretty is this Rosebullet Grey Slim Knit Skirt with the black frill Delilah top?
Hope this post inspires you with some affordable fashion styling tips. Our best advice is to have fun and add your own individual touch. Modella's range of women's accessories include some wonderful fashion bags and earrings at really great prices – check out the collection and choose your favourite.
Remember, there are lots of great value and well-priced online store options for every budding fashionista – so do your research, be creative, and good luck styling up your own affordable outfit ideas. Happy shopping!
[Tweet "Super cool affordable outfit ideas"]
Modella Clothing

Source link