Summer is just around the corner. And just like many people are trying to get their summer bodies ready (I still have some work to do!), they are also ramping up their summer wardrobe. Earlier this spring, I snapped up some great pieces that have been staples in my wardrobe. So naturally, I thought I'd hit Walmart again to get summer ready in some new Free Assembly elevated essentials.
In case you missed my earlier shopping excursion for Free Assembly, check out Snapping Up Great Spring Staples on what I got. And here's a quick update. The jeans have been an absolute dream. Perfect fit and they hold their shape. Other brands with stretch tend to stretch out and don't maintain their fit. These jeans don't do that and have easily become a go to staple in my closet. The jacket has been the one I reach for on rainy days. When the weather's been bad, the bright blue color still makes it feel like spring. And I just love the yellow and white striped shirt. To be honest, I got it because the tee reminded me of a shirt I owned several years ago. (See pic). While times may have changed, in some ways my tastes have not.
Summer Style
When shopping for clothes, I tend to gravitate towards suiting and dressier casual looks that are ideal for the office or an evening out on the town. While these looks are fantastic, they aren't the types of outfits to wear to a summer pool party or backyard barbeque. That's why I wanted to check out Free Assembly again. I wanted to add some elevated essentials so I'd be ready for the upcoming summer festivities.
Since I was impressed with the quality of my previous purchases, I felt comfortable adding some additional pieces to my closet. Free Assembly is an exclusive in-house brand available only at Walmart. The line features modern American style pieces for men, women and children. Plus, it has Brandon Maxwell's name behind it who serves as the creative director.
Summer Ready Look 1 – Did someone say barbecue?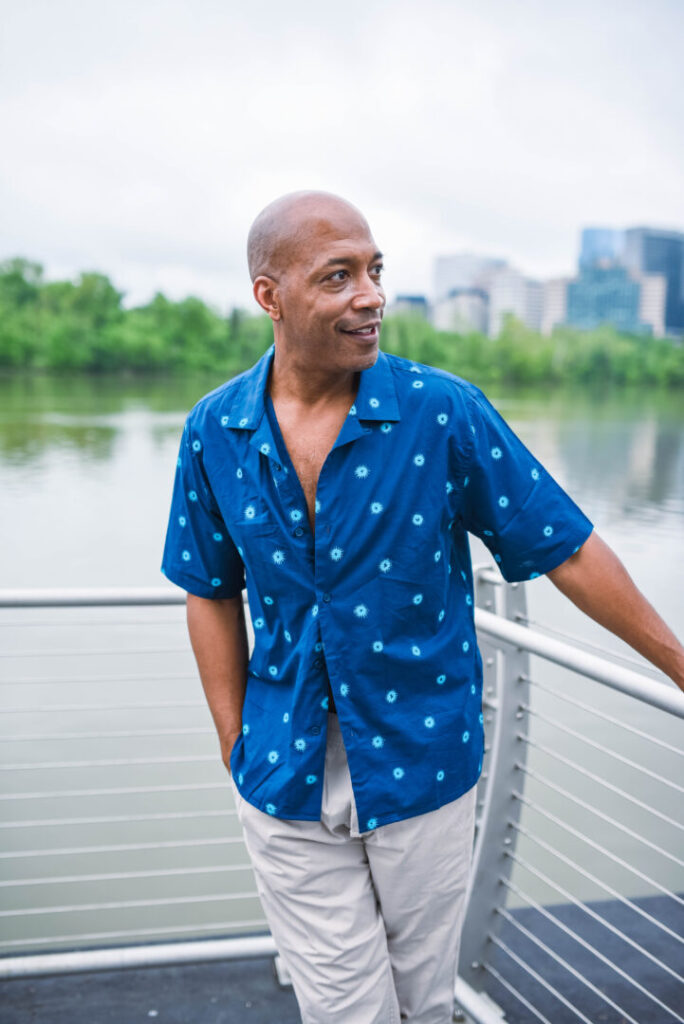 Comfort in dressing is something that should not be taken for granted. A relaxed fit along with a draw string waist are some of the important elements in achieving comfort for the season. Consider this and you can create a stylish look and still be relaxed when you are out and about. My barbecue look started with the Free Assembly  E-waist utility pants. These comfy pants are a great starting foundation for many summer looks. I'm wearing them with a short sleeve camp collar shirt, which is the perfect warm weather wardrobe essential. Choose a bold print, like this open polka dot print you've got an accessible and affordable casual party look at your fingertips.

Summer Ready Look 2 – Pool party attire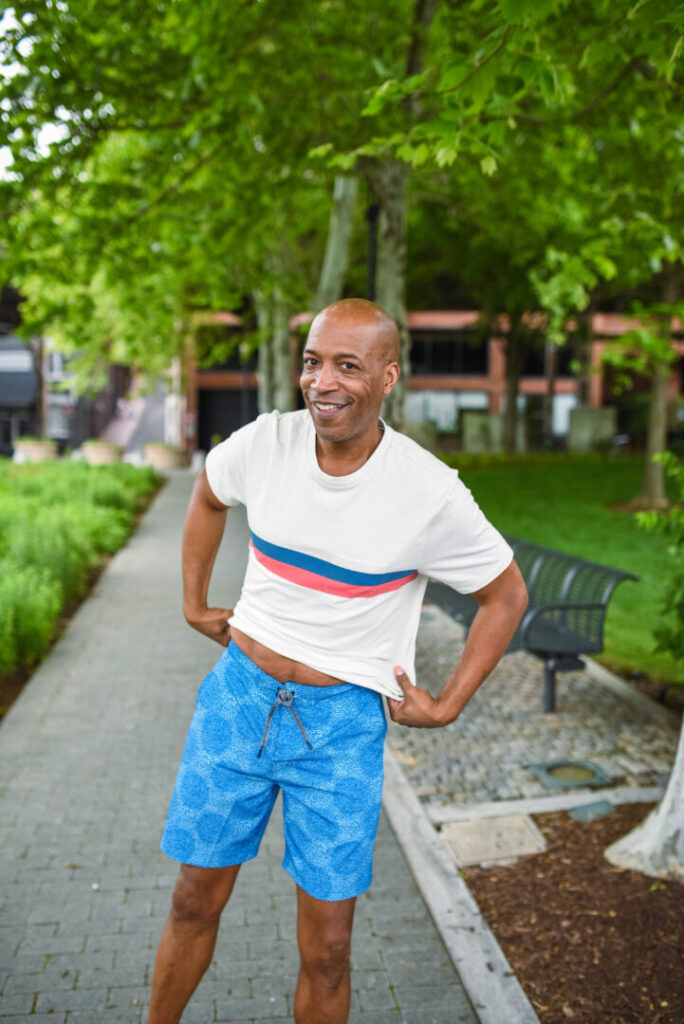 While I'm not normally a shorts and tee shirt kind of guy, I have been known to rock that style on many occasions. Especially if the occasion comes with a pool party invitation. Board shorts are the perfect option when considering summer swimwear. They do not come with a mesh lining that many guys find irritating. And while they are designed for watersports, they can also be worn as regular shorts having you look great in and out of the water. Paired with a classic striped tee shirt and you're good to go.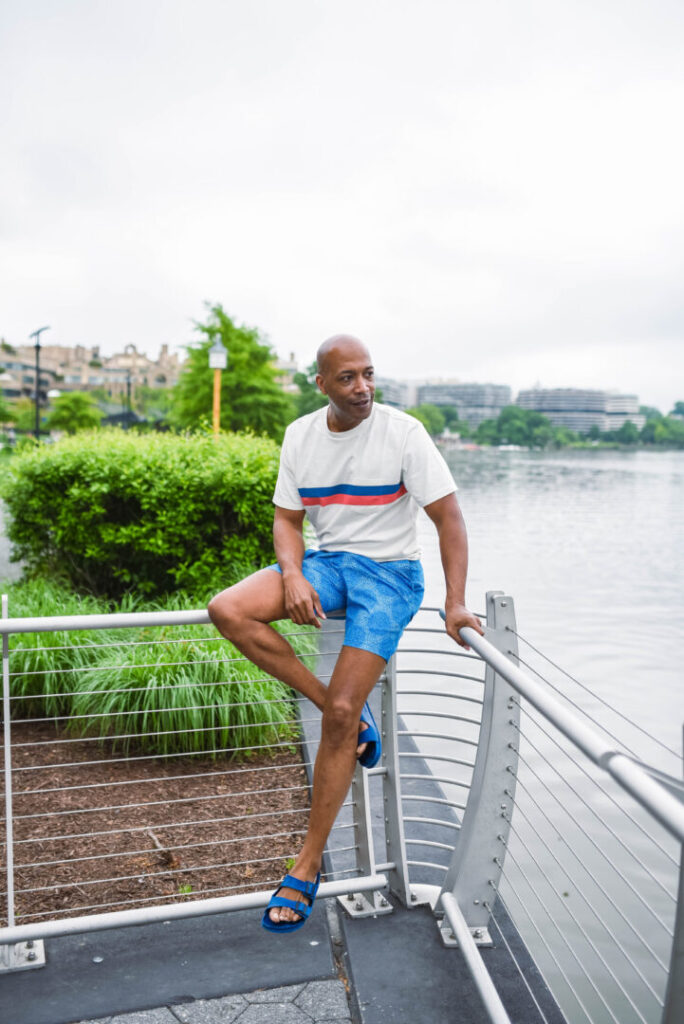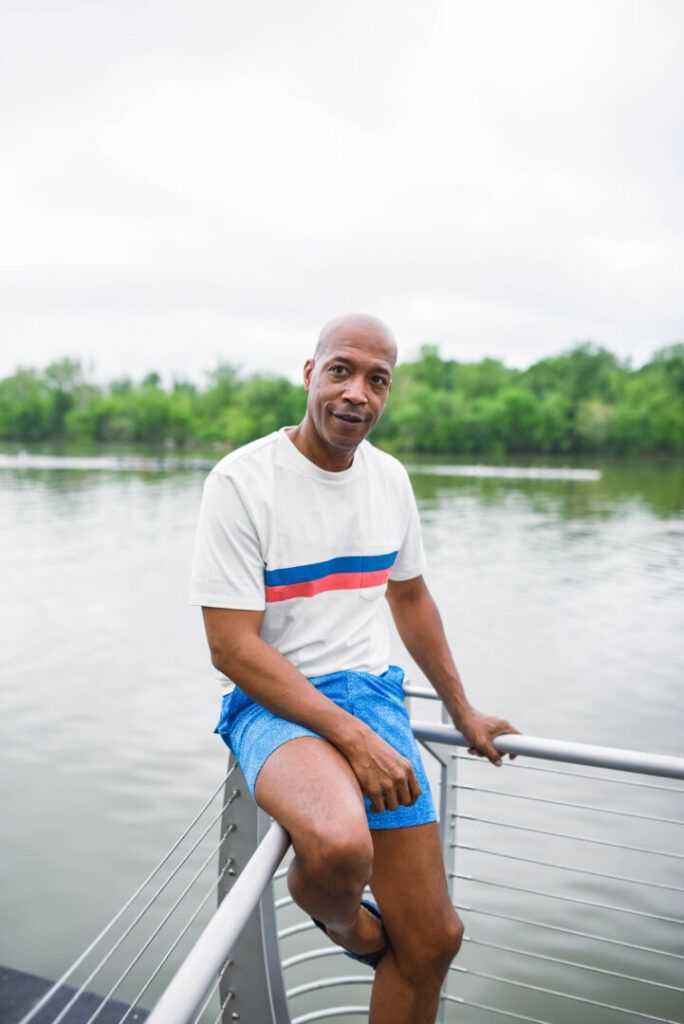 Shop my Free Assembly look
All Clothes – Free Assembly: E-waist utility pants | Short sleeve camp collar shirt | Classic board shorts |  Printed striped pocket tee shirt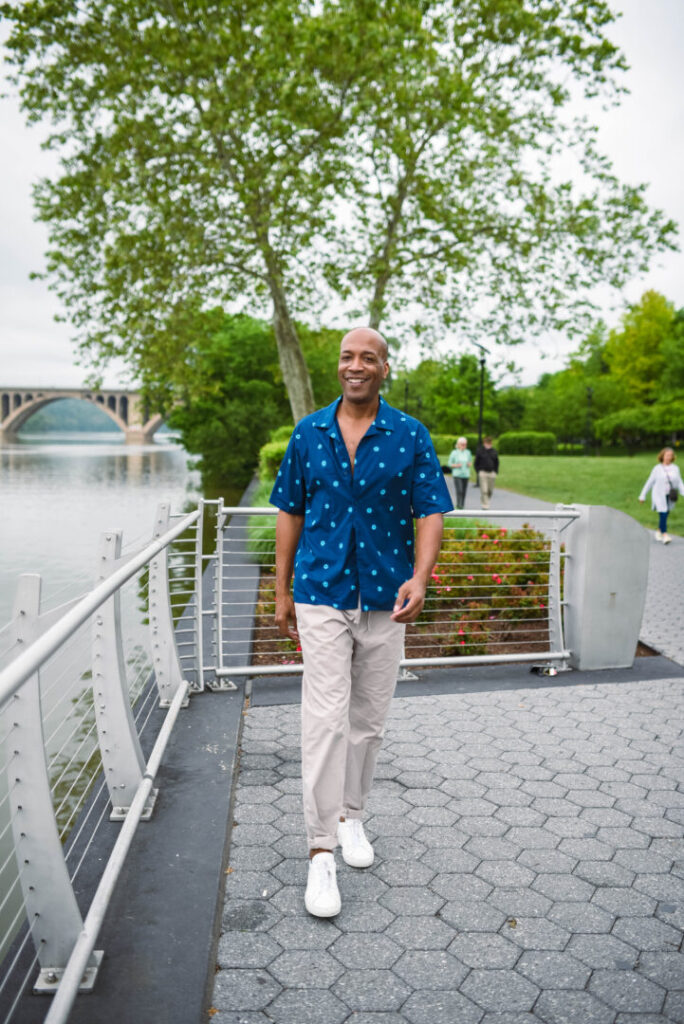 Get ready for summer in some fantastic elevated essentials at affordable prices. The pieces are versatile, easy to wear and great for layering. And if my selections are not enough, check out Brandon Maxwell's favorites!
I am working in partnership with Walmart and I am being compensated for my participation in this campaign. All thoughts/opinions are 100% my own. Photos by OneshotCD Photography
Related
dcfashionfool

Source link