Several years ago, there was a great little men's shop located in Dupont Circle called Whiskey Ginger. What I liked about the store was that it introduced me some awesome men's brands that weren't really carried in the area. Brands like Jachs NY, Moods of Norway and one of my favorites, Scotch and Soda. I remember thinking Scotch and Soda was a cool brand. It carried essential casual pieces but in patterns and styles that you didn't see everywhere else. Better still, Whiskey Ginger did not carry tons of pieces so you knew, at least in DC, not everyone would be wearing the same thing.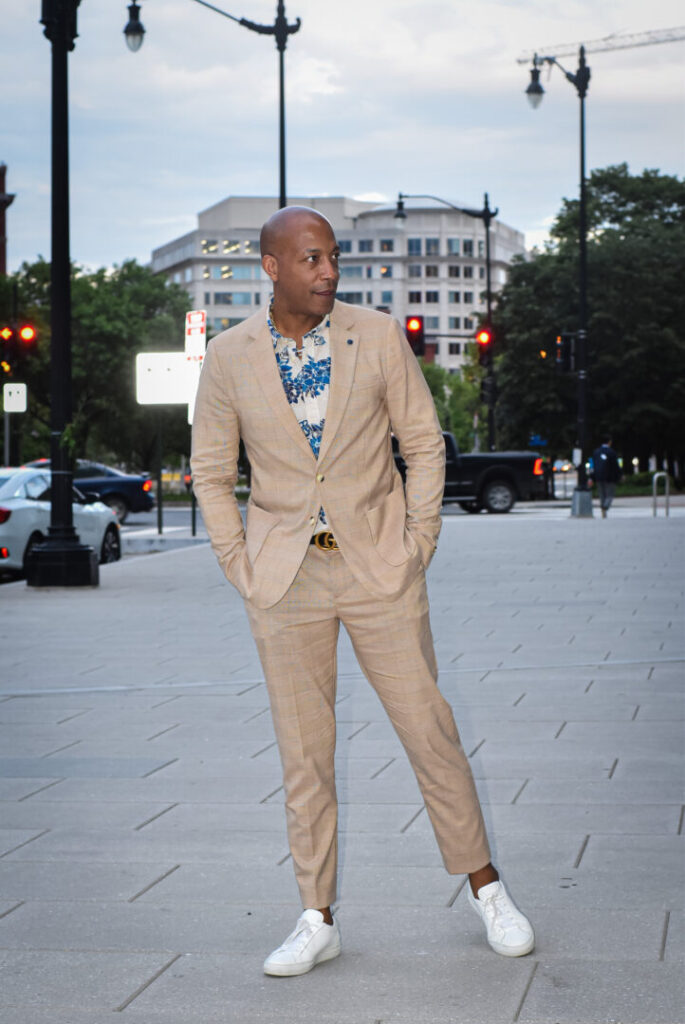 Unfortunately, Whiskey Ginger closed (RIP) but I still managed to up pieces here there mostly from online shops. Yet I was missing the ability to shop the brand here in DC. And while in New York for Fashion Week, I stumbled into one of the Scotch and Soda brick and mortar stores, the  Soho location. And they were having an end of season sale. (Side note. I love an end of season sale, especially when the season is far from over!) Naturally I picked up a few things however I was limited because I was traveling. I didn't have enough room in my luggage to get everything I wanted back home. I thought it's such a shame not to have a store in DC.
Now in Union Market
That's not a problem anymore. The Amsterdam based brand has just opened its first shop in Union Market. The store which opened the weekend of May 19, is part of the company's plans to expand its retail market in North America and Europe. The opening in Union Market follows new openings in King of Prussia, PA and Charlotte, NC. with additional openings planned later this year. The Union Market store carries both men's and women's selections. And it was perfect timing. I was one of the first to check out the store to see the Spring/Summer 22 collection.
Scotch and Soda's most recent collection is an ode to self-expression celebrating rock 'n' roll attitude and 50s Americana. It features bold designs to everyday layers. The looks are modern takes on their nostalgic favorites, inspired by the Scotch & Soda own archives. Interesting prints and bright colors invite you to explore their feel-good looks that will take you through the spring/summer season. Be on the lookout for palm tree prints, they are sure to be a big hit.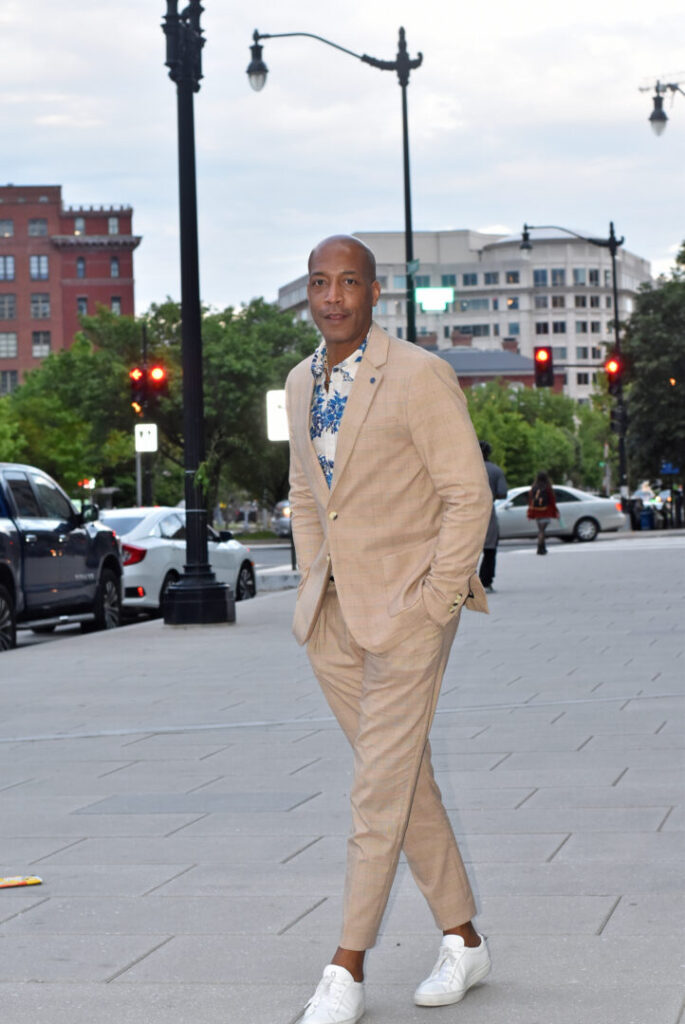 Shop my Scotch and Soda look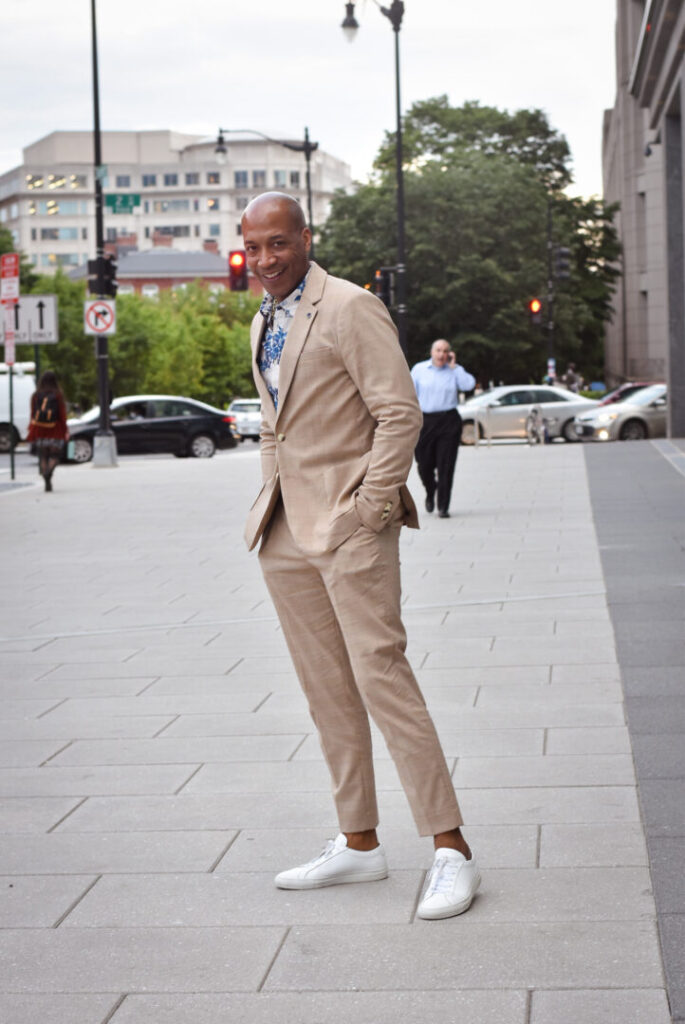 I love company's idea of self-expression. You can really take their pieces and make them your own.  And, the store's opening could not have come at a better time. I got an early preview and was able to snap up the perfect look for my recent birthday dinner.  I wanted a suit but something not as formal as I normally wear. Scotch and Soda's Blake checked suit is a tan lightweight suit checked with blue lines. The pants and blazer are sold separately and there is also a matching vest. While the suit could be worn a little dressier, I chose to pair mine with a bright bold print shirt.  Not surprisingly, the shirt looks fantastic on its own but spectacular with the suit. The one caveat is inseams run at 32 inches. If you're tall like me the pants can be a little short.
Blazer| Shirt | Pants all by Scotch and Soda | Shoes – Common Projects | Sunglasses – Krewe (also available at Union Market)
With a store now firmly implanted in Washington, DC. I no longer have to worry about getting my purchases home! Check out some of my other favorite pieces below. Be on the lookout. They will be showing up pretty soon!

Related
dcfashionfool

Source link