The Italian jeweler celebrated Bvlgari Eden: The Garden of Wonders in Paris
June 8, 2022—There once was a time not so very long ago, I take the date back to 2019, when the routine was for almost all the big Houses to show their High Jewelry collections during the Couture fashion week in Paris which always takes place around the fourth of July. But this year, the fleet has broken up and the major jewelers are showing their rare wares at glamorous cities all over the western world.
Bulgari was among the first to debut their grand collection and they did it with a two-day affair in Paris. Bvlgari Eden: The Garden of Wonders consists of over 140 jewels and watches.
Thirty of the creations focus on emeralds, a gem Bulgari has made the center of its masterworks for decades. The headliner among them Emerald Glory, a giant bib that can be transformed into a tiara, bowed just before this preview on Zendaya in a brand video directed by Paolo Sorrentino and co-starring Anne Hathaway.
Emerald Glory took over 3,000 hours for Bulgari's craftsmen to make. It features 11-pear shape emeralds and over 220-carats of diamonds.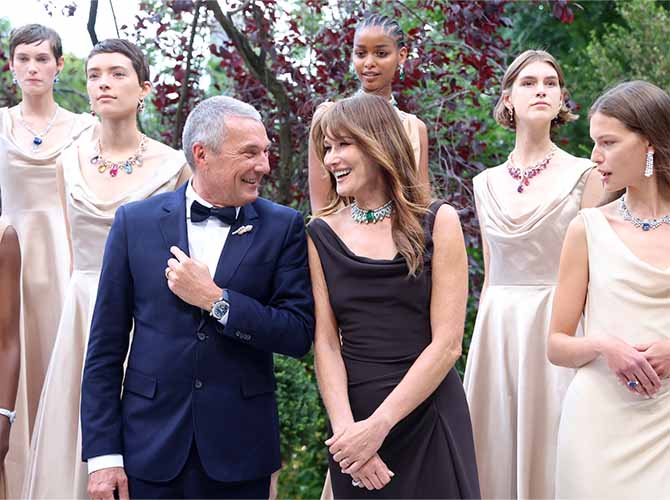 In Paris all the jewels were displayed dramatically in cases surrounded by a floral set conceived by Japanese artist Azuma Makoto. The jewels included sexy Serpenti necklaces with colossal gems as well as all different kinds of takes on the natural world.
For an extravagant evening affair at the Italian Embassy, Bulgari Group CEO Jean-Christophe Babin was joined by several ambassadors of the label including Anne Hathaway, Lalisa aka LISA and Priyanka Chopra Jonas who were decked out in the collection.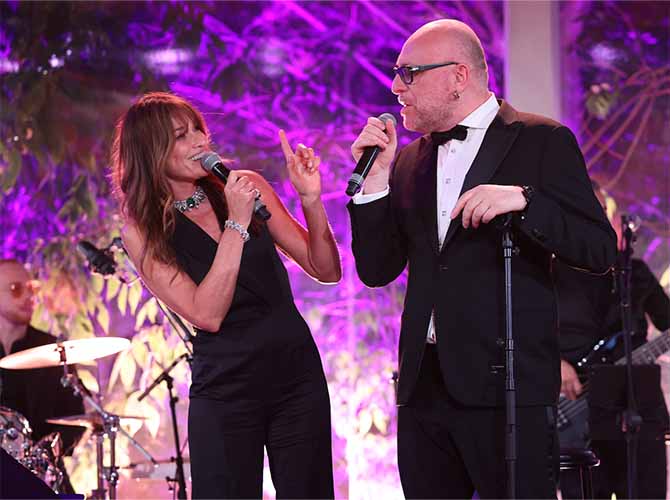 During the extended evening, the collection was unveiled on models in a fashion show and a four-hands dinner was served. After dinner model and singer Carla Bruni took the stage with the Italian singer Mario Biondi to perform a duet.
DJ Mia Moretti closed out the big night with a set while revellers took to the dance floor.
Related Stories:
About That Buzzy Bulgari Video with "Annedaya"
At Auction: A Bulgari Masterpiece
Who Gave Elizabeth Taylor Her Bulgari Serpenti?
---
Marion Fasel

Source link