The jewel was custom designed for the actress to wear on the red carpet
June 10, 2022—When I first saw the sensational ALMASIKA necklace on Amanda Seyfried at the Time 100 Gala Wednesday night, my mind immediately reeled back to an Awards Show in 2015. I wasn't thinking of a jewel worn at the event but some words expressed from the stage.
Viola Davis, who was the first Black woman to win the Emmy for best lead actress in a drama, gave an unforgettable acceptance speech punctuated by the phrase, "And let me tell you something, the only thing that separates women of color from anyone else, is opportunity."
When ALMASIKA founder and designer, Catherine Sarr, was given the opportunity to create a one-of-a-kind piece using a handful of diamonds—14-carats to be exact—she showed off her talents in a big way and pushed wide open the envelope of what an important diamond necklace could be.
The gems Catherine received came from Botswana and were part of the RAD x De Beers Group #BlackIsBrilliant campaign. The initiative not only offers Black designers diamonds, it also pairs them with world class stylists in order to give their creations (and in turn their collections) exposure on important red carpets.
In order to make the design fit Amanda to perfection, Catherine worked directly with the star's stylist Elizabeth Stewart on the measurements. Then she carefully had the piece made specifically for Amanda. It is the kind of custom fit you rarely see.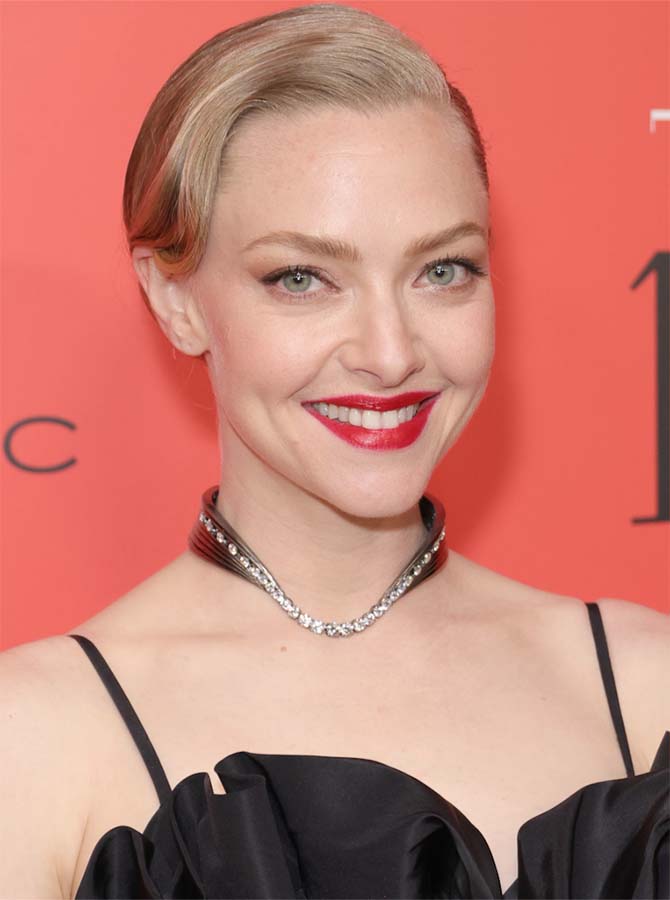 In terms of the design, the BERCEAU Choker Flowing is an extension of ALMASIKA'S BERCEAU collection—named for the French word for cradle. "It represents a myriad of ALMASIKA influences," explains Catherine. "The choker was designed to meld and become a part of the body and the organic, layered lines of blackened gold explore an abstract method of layering techniques."
Catherine achieved the flow with solid parts of the choker and articulated sections in the front with diamonds and the chain link clasp. The overall look is 21st century cool. It's a landmark piece that proves how modern diamond jewelry can be and what giving a designer an opportunity to take their work to the next level can mean.
Related Stories:
The Making of Viola Davis's Matturi Earrings
Get to Know Catherine Sarr of Almasika
The Hot Designers Debuting Cool Platinum Jewels
---

Marion Fasel

Source link